More than two long years have passed since I've written a professional word. Now I'm (sorta) back in the saddle!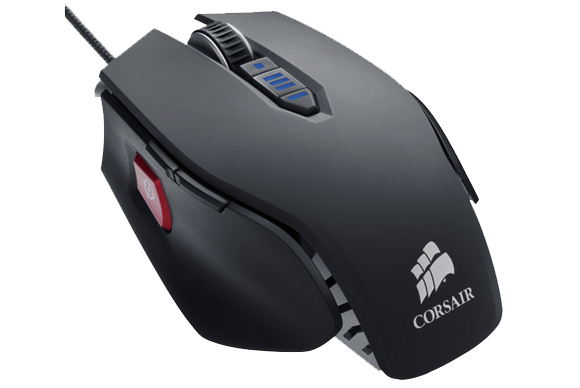 The Corsair Vengeance M65, a decent FPS mouse!
Being saddled with a disability really blows. In case you didn't know, the reason I haven't written professionally in more than two years is an extremely painful case of
cauda equina
, a syndrome caused by three herniated lumbar discs in my spine which team up to kindly
offer
force upon me
spinal stenosis
.
I'm collecting Social Security Disability, but I'm allowed to earn a bit of money - under a certain cap. Therefore, I've contacted my old and wonderful friend
Michael Brown
, over at PC World, and he threw me a bone. That's right: I'm back in the real world reviewing stuff!
Take a look
at my mouse roundup on PC World
! Then, tell your friends about it! Tweet it, retweet it, Facebook it, Google+ it, and otherwise spread the word. Durham is not just an amateur dweeb anymore: He's a kinda-sorta professional dweeb!